Siegen
Tax Consulting, Auditing and Management Consultancy at the Siegen location
The team that goes the extra mile in personalised consulting
We offer you comprehensive consulting and act as your competent partner in all matters of tax law and business management.
We offer a wide array of services. From standard tax consulting to specialist management consultancy and targeted solutions for your industry. We place particular emphasis on catering to our clients' needs individually and personally.
Thanks to our years of experience and up-to-date knowledge of tax law, we are your ideal partner. Together with our qualified associates and cooperation partners, we are always active at your side to answer and resolve any issues.
We offer comprehensive, competent and solid support. Make a personal appointment and see for yourself.
A trusting relationship
In order to ensure comprehensive and proficient consulting services, we place great emphasis on maintaining highly qualified and satisfied employees, a pleasant working atmosphere and excellent cooperation within the team.
We see continued education and ongoing training courses as an integral part of our firm's philosophy and are committed to ensuring that all of our team members are always up to date on the latest legislation and case law information.
Service offerings
Tax Consulting
Tax Returns
Annual Financial Statements
Payroll Accounting/Financial Accounting
Business and Management Consulting
Start-up Consulting
Liquidity Planning and Income Statements
Investment and Financing
Cost Accounting and Controlling
Company Diagnosis
Company Succession Consulting
Company and Private Pension Schemes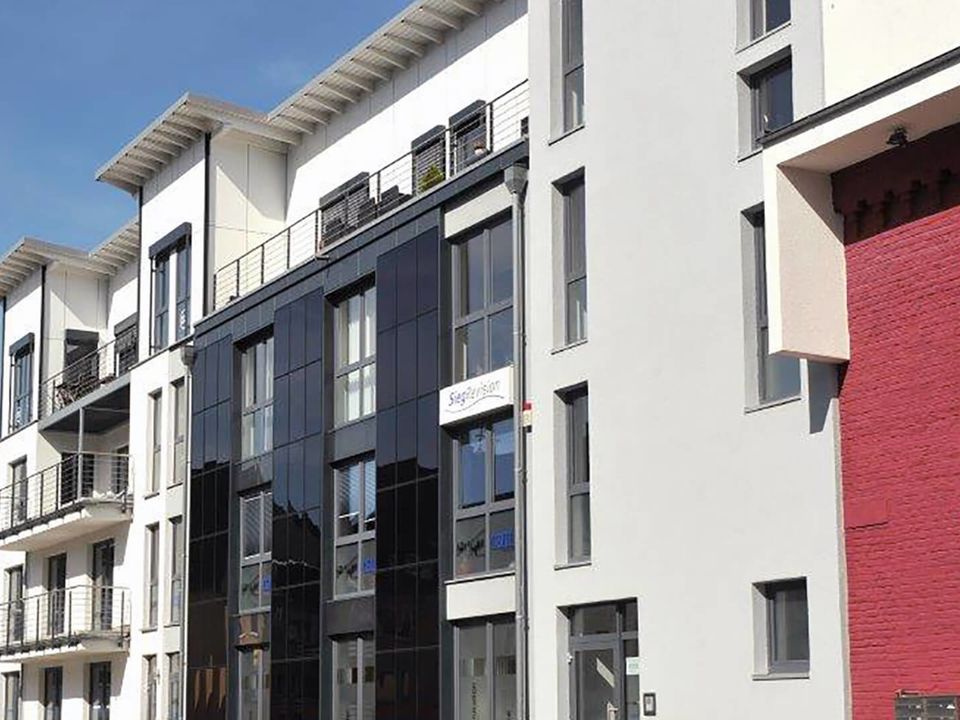 Consultation for all areas of the healthcare profession is our specialty at the Siegen location
"Regulations, reforms and resolutions - the legal and fiscal requirements in the healthcare system have grown considerably," says Susanne Hachenberg-Cremer. She can rely on 30 years of professional experience as well as a specialist knowledge and understanding of the special challenges of the health care professions. Through many years of cooperation with clients in the healthcare sector, she and her team have come to reliably and competently serve a large number of doctors, dentists, pharmacies and other healthcare professions such as speech therapists and physiotherapists.
"Physicians and therapists must see themselves more and more as entrepreneurs, even though they have a professional duty to serve people," explains the tax consultant. "We help by providing support in the form of our specialist tax expertise. In this context, individual and personal consultation is particularly important to us," says Susanne Hachenberg-Cremer.
In addition to standard tax consulting, the firm actively supports their clients from the health care sector in all matters: from setting up a practice to special financial accounting for doctors, including tax extrapolation with reserve planning, to viable succession arrangements for practice transfers in cooperation with reliable partners for practice valuation.
Our Siegen team of professional tax consultants and assistant tax consultants has specialised in tax consulting for physicians, pharmacies and healthcare professionals.
Our clients have an ideal partner in Advisio thanks to our years of experience and up-to-date knowledge in tax matters.
Additional information on our services for healthcare professionals
Our special service offering for all healthcare professions
Specialised financial accounting for physicians and dentists
Monthly or quarterly tax projections with reserve planning
Monitoring medical practice performance
Addressing sales and trade tax issues
Special consulting for group practices (BAG)
Quarterly client newsletter especially for doctors and healthcare professionals
Appointments outside doctors' office hours
Your team on site
L.D.
tax specialist
B.T.
Dipl.-Betriebswirtin
P.N.
accounting
M.R.
tax assistant
A.R.
tax assistant
R.D.
accountant
A.R.
student
J. S.
Office-Manager
E.K.
apprentice
Get in touch with Advisio in Siegen
Advisio Siegen ETL GmbH
Steuerberatungsgesellschaft
Bahnhof Weidenau 6
57076 Siegen-Weidenau
Germany